Enrolling at King's
King's Adelaide Hills Campus will offer ELC and Reception-Year 2 classes commencing in 2023, extending by one year level each year thereafter.
Following this plan, the Junior School will commence in 2024, the Middle School in 2027 and the Senior School in 2031 - with our first group of Year 12 students graduating in 2033.
We encourage early applications to increase the likelihood of securing a place for your child. Applications may be submitted (and are encouraged) from birth. Your child's no-fee application can be submitted at any time online.
How to Enrol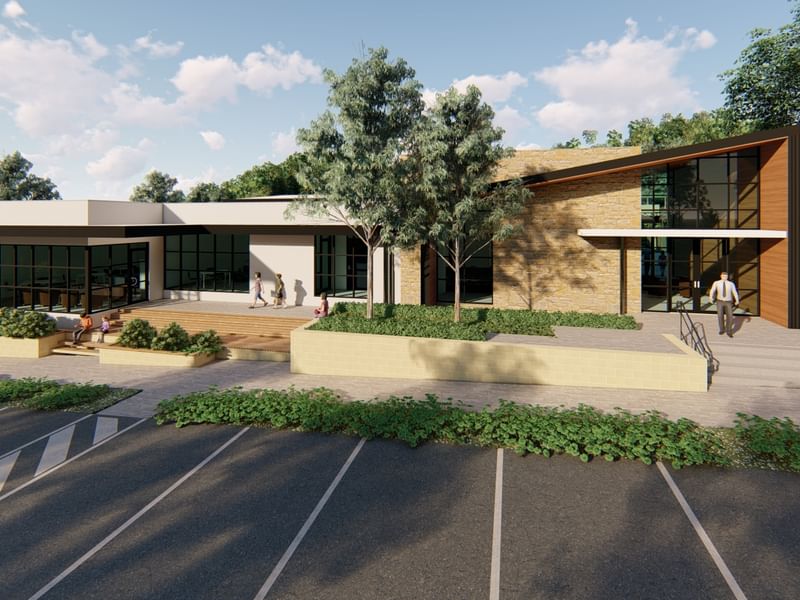 School Fees
King's school fees include all compulsory curriculum levies, camps, excursions, subject levies, text book hire and classroom stationery. Some items may be charged separately, such as co-curricular programs. Our School uses FACTS Tuition Management for fee payments, which enables families the flexibility to pay school fees via a payment plan that suits the individual family.
Please use the following links to view our Fee Schedule. Please note that school fees are reviewed annually.
School Fees
ELC Fees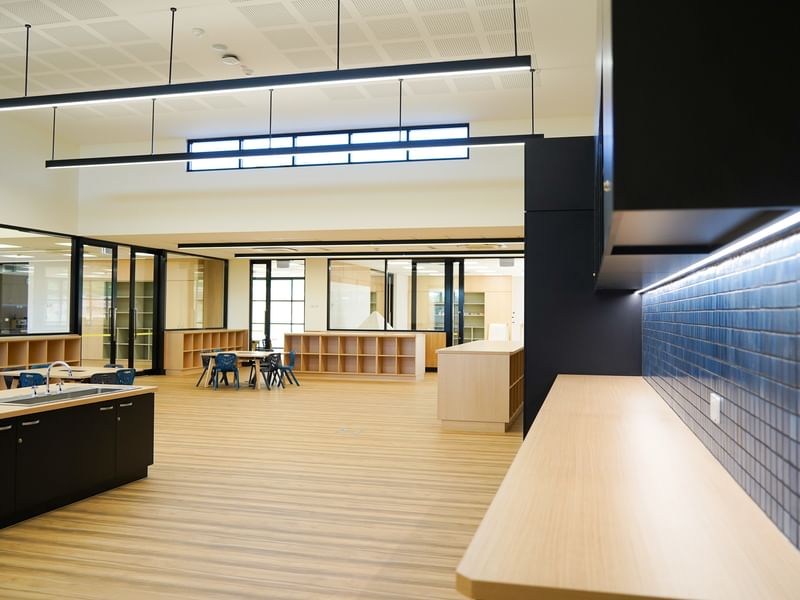 Our Entry Points
Applications for enrolment at our Adelaide Hills Campus are open for King's Early Learners (ELC) through to Year 2, commencing 2023. In accordance with the extension of one year level each year, applications are also welcome for all year levels through to our first graduating class of Year 12s in 2033.
The ELC is an entry point for our Adelaide Hills Campus, which commences your child's education. The goal of our ELC is to create a centre of excellence specifically for children aged three to five years of age.

The ELC
Reception-Year 2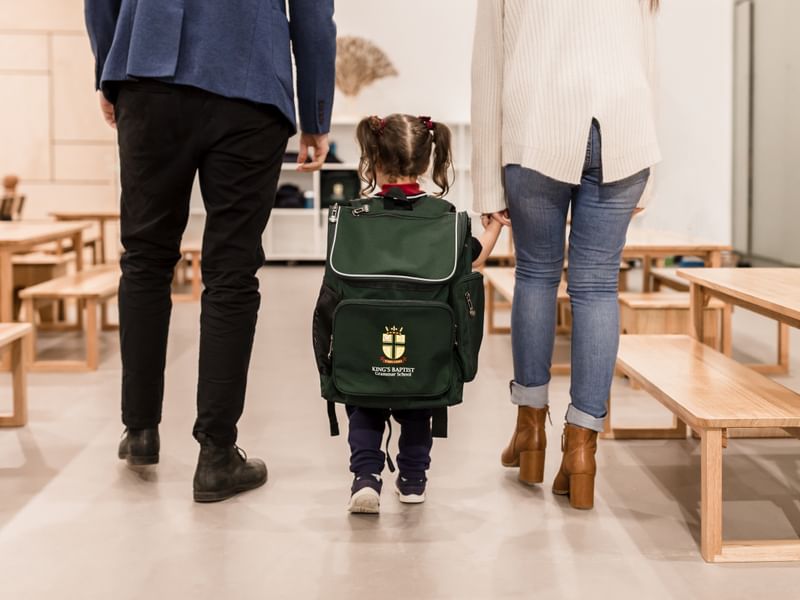 Our Vision
Our students in the Adelaide Hills will be given every opportunity to discover who they are and what ignites their passion. And we don't limit learning to the classroom. A King's student approaches the whole world as a source for discovery and a place to make their own contribution. King's encourages excellence in sporting, music and performing arts arenas, and promotes the values of working together and in service of others.
Application for Enrolment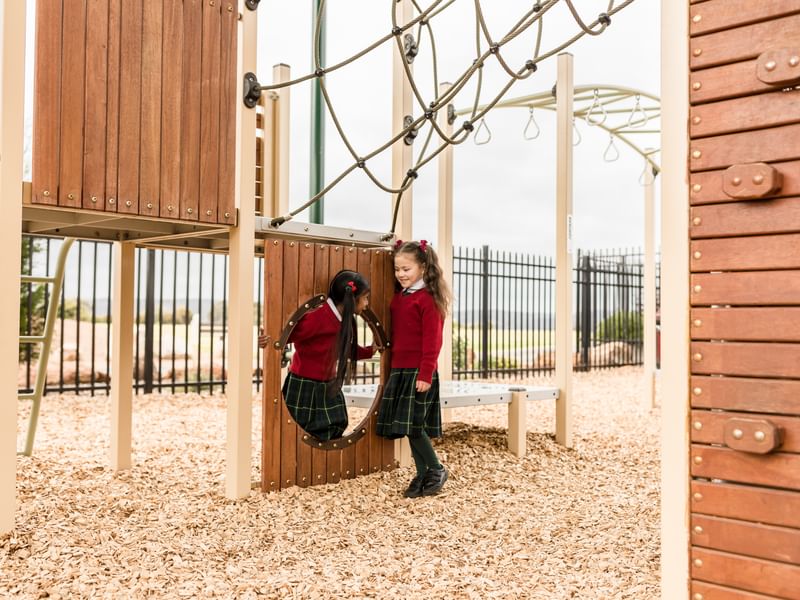 Our School
Establishing the learning partnership between home, school and environment
Where we recognise and value the parents and families as the child's first and most influential teacher. A place where each child is seen as a competent, capable learner who is able to share their knowledge and demonstrate their understanding in a variety of ways.
About the ELC
Empowering individuals and each other.
Where individuals are recognised for who they are, where they've come from and what they know. Nurturing a sense of wonder by exploring curiosities through trusting relationships.
About Reception-Year 2
Believing in themselves and each other.
Cultivating personal identity and strengthening relationships. This season of school life is about fostering curiosity and the skills required for children to be independent and resourceful learners.
Year 3 opening in 2024.
Journeys that empower the leader in everyone.
Learning and development with a Pastoral focus, where every student is seen and valued as a child of God. A journey of identity, relationship, empathy and awareness that prepares students to become independent learners who know who they are.
Year 6 opening in 2027.
Championing relationships, resilience and opportunity.
Where every student is equipped and empowered to respond to the changing world around us and exposed to a breadth of pathways with and beyond the King's Community.
Year 10 opening in 2031.

Facilities at Adelaide Hills Campus
Four classrooms

Playground

Soccer pitch

Patch to Plate garden

Student diversity facility

Administration facility

Out of school hours care facility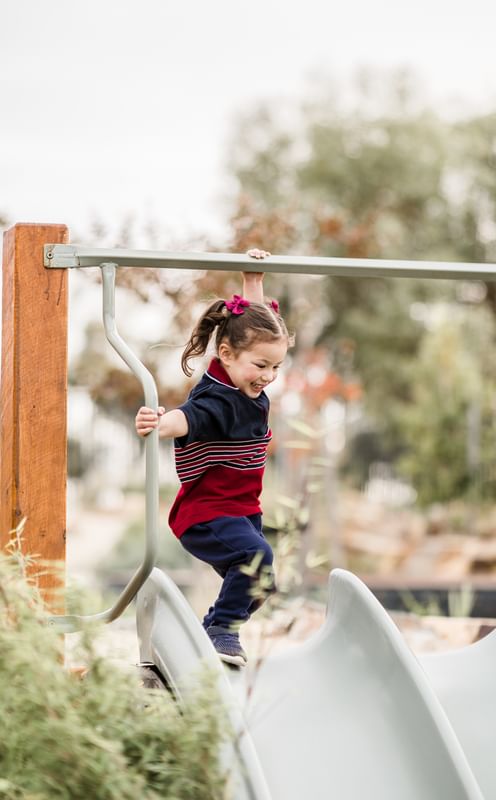 Our vision of faith
King's Baptist has a long and rich history of developing young people to be robust, resilient and educated leaders and we are proud to be providing the opportunity for Hills families to enjoy the King's educational experience. Our vision of faith provides excellence in teaching and learning that empowers individuals in partnership with families.

Our Spiritual Foundation
Community at the heart of everything
At the heart of what we do is our prosperous, flourishing and engaged community. The King's Community is committed to creating a Jesus-centred community that inspires hope and creates opportunities for families to live life better, together.
Our Community