Professional Opportunities
For meaningful, individual and professional development that enhances the King's Community.
Work Environment
A supportive, faith-based work environment strengthened by prayer, devotion and opportunities for spiritual and practical support.
Community
Authentic relationships in a team-based, community environment that care for you and the person behind every individual story.
Expectations
Teachers at King's are committed to and supported in ongoing professional learning. This ensures our practices remain current and enable the school to meet the needs of 21st century learners. All staff are expected to be committed to continuous professional and personal learning. Staff are expected to demonstrate a commitment and a willingness to develop their Christian faith and to be involved in the full life of the School community and a wide range of interactions with students, in-line with our School values.

King's Statement of Faith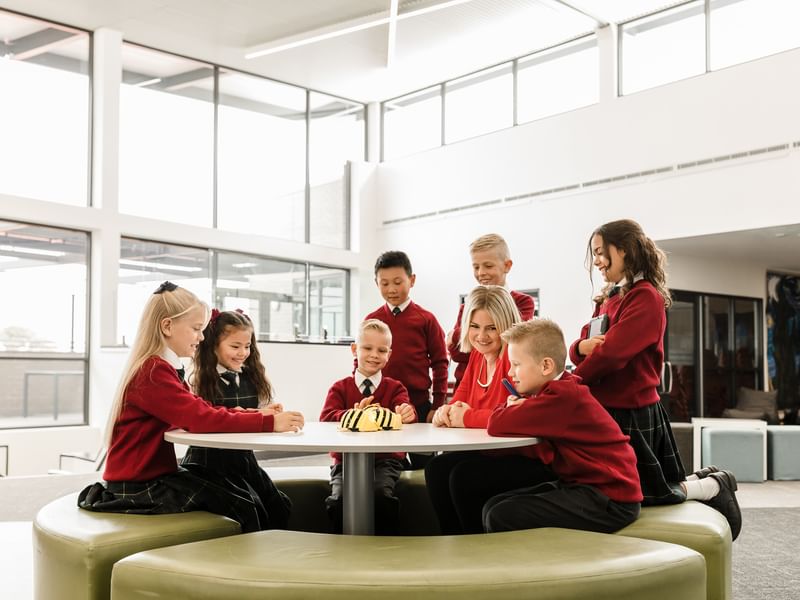 Relief Teachers
At King's, we are always looking for qualified Teachers to provide relief work across our ELC right through to Year 12. We would love to have you as part of our team.
Register for Relief Teacher Work
Relief Educators
We are always in need of qualified Educators to provide relief work across our Early Learning Centre and Student Diversity Program. Educators must hold a Certificate III and/or Diploma level qualification.
Register for Relief Educator Work
Our Leadership Values
Demonstrating Humility and Service by leading with empathy, awareness and a commitment to the growth of others.
Caring for the person is behind every decision, action and conversation by treating each other with Fairness and Respect.
Being reliable, responsible and building trust with others by acting with Excellence and Integrity.