The Qustodio Parent App is now available for King's families. This solution, powered by our partnership with Linewize, will allow us to take a more proactive and holistic approach to supporting each student's digital wellbeing journey at King's.
We invite you to create your parent account and claim your child's learning device as you partner with us in further building healthy digital habits and a safe online environment for your child. These tools will provide you with insights and visibility to help you better understand how your child is engaging with their school device.
You will also be able to:
Pause the internet on your child's device from your app
Receive reports of your child's online activity
Get access to online safety expert advice directly through the app
Reception-Year 6 Students
Although your child does not yet have a school laptop that they bring home, you are still able to protect two personal devices (phones, shared iPads, etc.) per household, free of charge. We encourage you to 'claim' your child so you may protect any personal devices for them.
Your child's school laptop already has a level of protection appropriate for school learning devices which should reassure you, as a parent, that your child is safe whenever using their school laptop. We are taking that a step further by offering you the option to protect two additional personal devices (phones, shared iPads, etc.) per household, free of charge.

Creating a Family Parent Account
Regarding your initial sign up process - one parent/guardian must create the initial account, and then additional parents/guardians can be invited and given access to your Qustodio account in order to share visibility over your child's learning device activity outside of school.
Important: When creating your account, a validation email will be sent to you. Please check your spam or junk folder for the validation email.


Please watch the videos below to help you successfully create your Qustodio Family Account:
Part 1: How to create a Qustodio Account and claim my child's learning device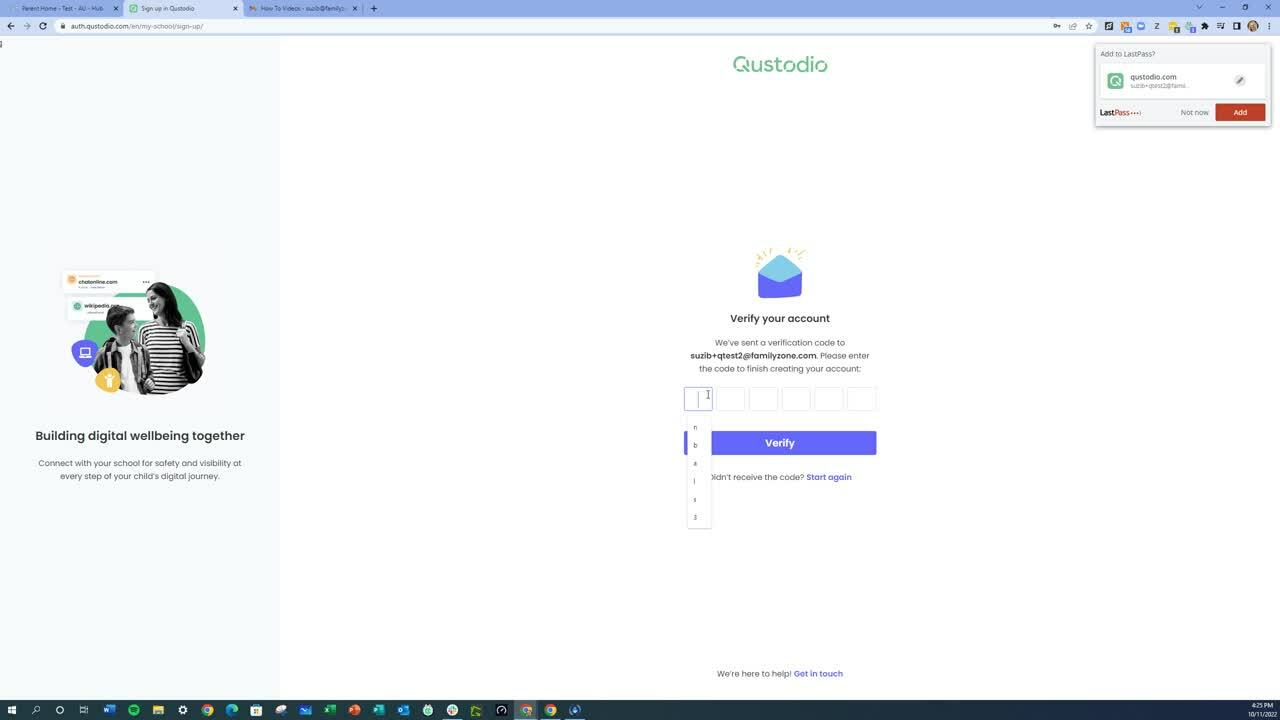 Part 2: Inviting additional parent/guardian to create a Qustodio account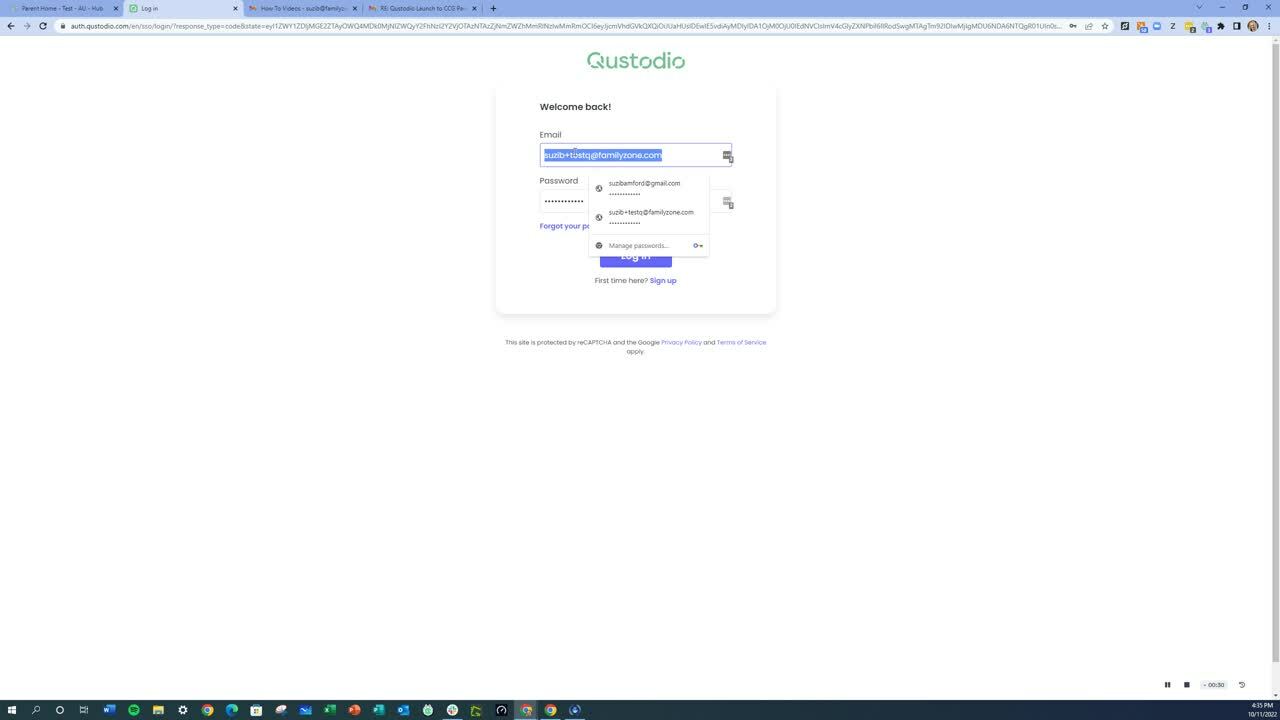 For any Qustodio related support queries contact the Qustodio Support Team.